11/11/2012

Christmas is on its way ....
Looking for unique custom gifts this year? To celebrate Christmas and the New Year, have launched our Christmas & New Year Sale earlier this year! All our templates and bespoke templates have now have 20% of their price off, this year, we issue our discount as usual, the price on our shop section still remain the same, you will need to go to our facebook page to get the discount code. In order to have the access of the discount page, you will need to click 'Like' button on our facebook page.
The discount code to get 20% off is valid from today till
02/01/2013,
so please go to our
facebook page
and click 'Like' button, the follow the step in the following screen to get our 20% discount code.
Step 1: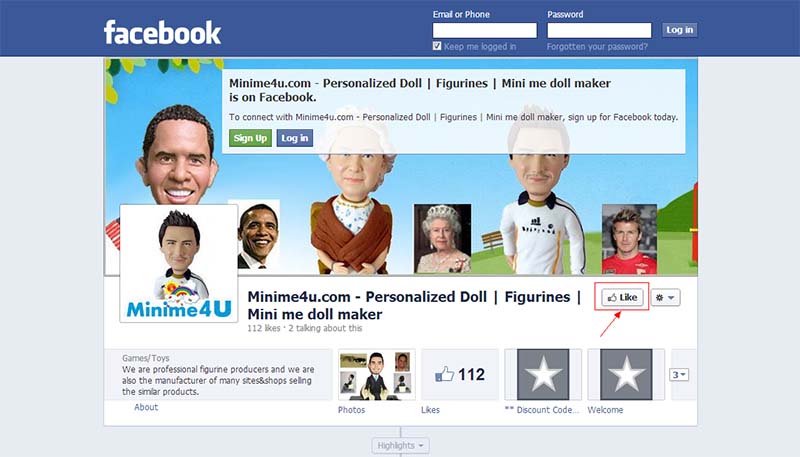 Step 2: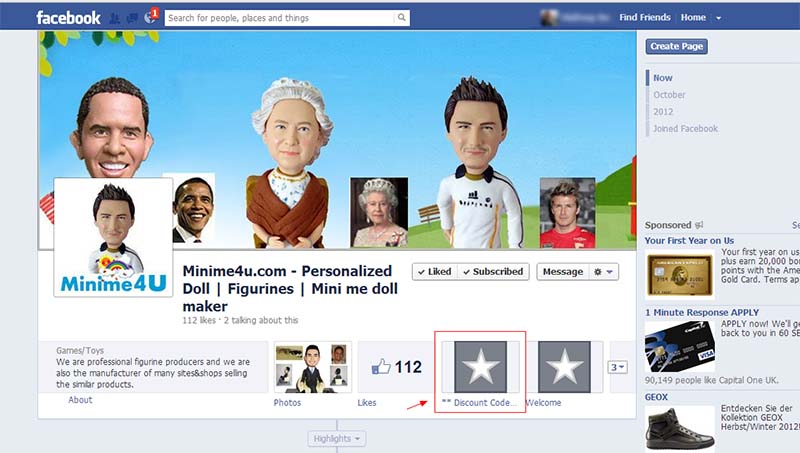 Christmas time for us is very busy period for us, Our workload over the Christmas months pretty much doubles which puts a big strain on our resources so we strongly urge customers to make Christmas orders sooner rather than later, that is also the reason we launch Christmas & New Year Sale early this year. Also this year we give biggest discount ever because we really wish introduce this unique custom gift idea to all fist time visitors.
Please note that to secure your order to be delivered before Christmas Day, please ensure that your order is placed
no later than 9th December 2012
, any order placed after 9th December 2012 will not be guaranteed to receive it before Christmas Day, it may arrive after Christmas.
During Christmas time, our office will still operate as usual, so we will still be able to answer your enquirers during Christmas time. Our shop will be adding more templates to offer more selections this year, and you don't have to choose
figurine templates for Christmas Theme
, our other custom figurine templates are also could be fun for custom Christmas gift like the
catwoman figurine template
,
business card holder
,
angel girl
,
iPhone holder
etc. Also it would be great to use your imagination to have the figurine fully customized in the way you want. That would be the most unique gift you ever give.
Finally we wish all of our customers, past and present a very Merry Christmas and a Happy New Year from all of us here at Minime4u.com .