01/10/2011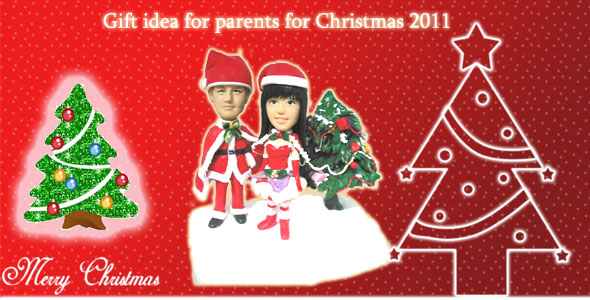 As the air gets coder by day, Christmas seems to be sneaking up on us quietly, the cheerful happy season of celebration of the year is coming real soon. Christmas is a festival of joy and enjoying yourself to the fullest! Your decorate the Christmas tree, play games, go for trips, eat your favorite food and most importantly, give and receive gifts.
If these Christmas gifts for parent are well thought and creative enough, then you can surely impress them with best wishes. So I would like to pick some templates that are best selling and high popularity mini me templates for parents, give it a thought and see if those mini me templates are suit for your thoughts.
1.
Mini me doll template for traveling lover parents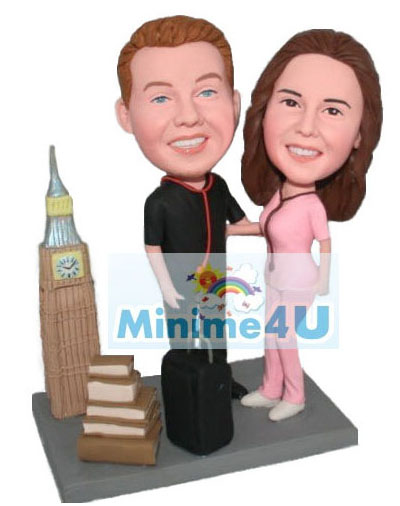 The big ben is setting next by, this
mini me doll
was created for a couple who like to travel, this was fully customized order, the customer sent us pictures with outfits, big ben and clear shot of faces and they want to to be remembered for traveling to London earlier in 2011.
2.
Traditional Japanese couple template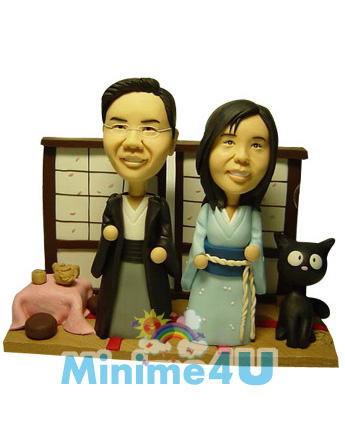 This template was created for a Japanese couple, their daughter wanted it to be an 20th anniversary gift for their parents, in the scene, the couple wears traditional Japanese outfits and also their lovely cat was included, the little furniture was in Japanese style too which was followed form pictures provided.
3.
Nurses and doctors template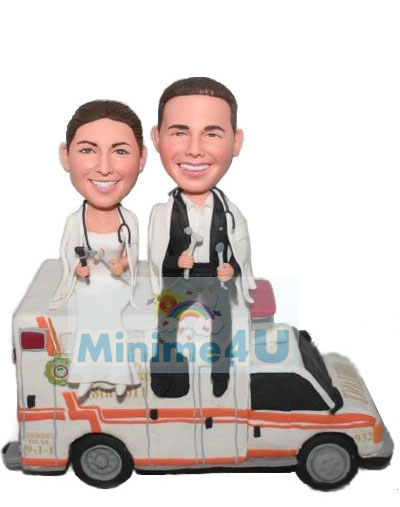 This template was created for a couple who is a nurse and doctor. They are sitting on the ambulance and with all their equipment holding in hands. This one will be a very good one for parents who used to work in hospital.
4.
Tennis Fans mini me doll template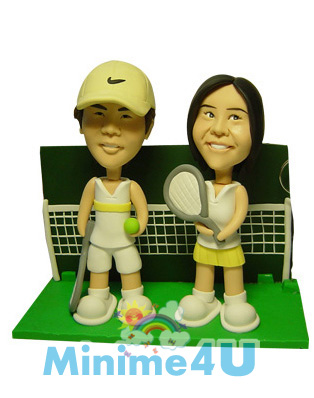 This template is good for parents who loves tennis, they are not sports for young people, it could looks nice with your parents faces on.
5.
Traditional Chinese Couple Template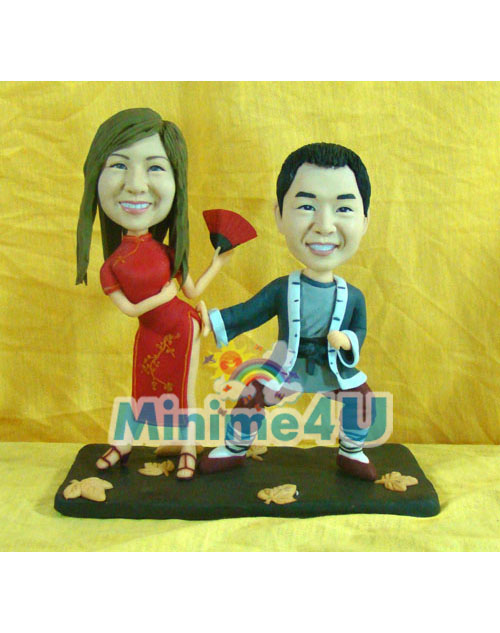 This one is quite fun, in the picture, the couple wears traditional Chinese outfits and the man touches the woman's bottom with KungFu styles.
6.
Football fun parents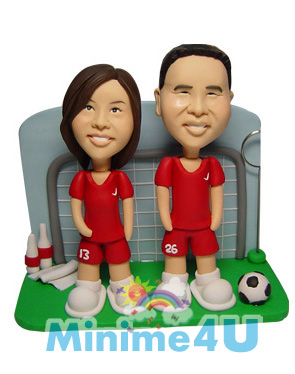 This
mini me doll
template are build for a couple who are football fans. The uniform shirt can be fully customized, we can replace it with the team you support also we can put number in the front and back too.
7.
Surfing fun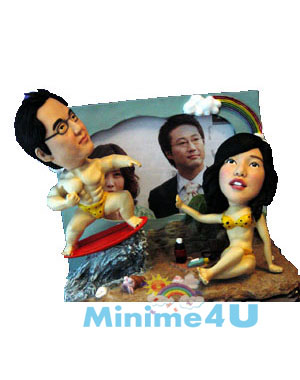 This surfing template comes with a little picture frame which can place your parent's picture in the back, it is a good idea to use their pictures from younger age and that could bring their memories back to reality.
8.
Christmas Mini me template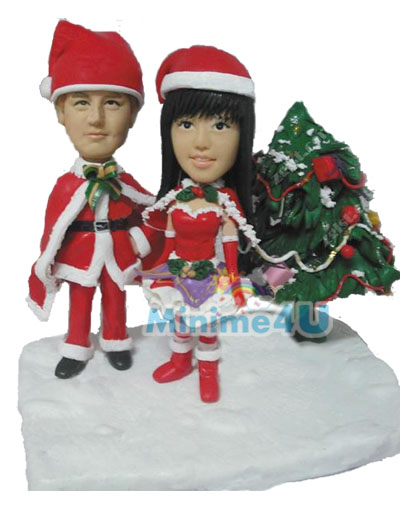 This template is another best selling template during Christmas season, couple wears Christmas outfit with a Christmas tree in the back and standing on the ground with snows. This template is the perfect
mini me
template for Christmas, it is a must see template in our selections. :)
We are going to add more templates early next week for more selections, basically the different mini me template could represent your parent at different age level, there is not necessary to build a doll with their current looking, we have many customers who choose our templates for younger people and replace with their parent pictures at their younger age, and that brought a shocking impressions to their parents from the feedbacks we received. What a brilliant idea!!! And we also have customers who order few dolls for their parents at their early 30's,40's,and 50's which also is a very good thoughts. And they could keep their parents in such unique figurines forever!
We wish you could discover a template that is just right for you. Also remember that we always are happy to
fully customize mini me dolls for you
with pictures. Open your mind and imaginations, let's start building your figurine that real cool and unique!
Visit our shop section for more templates.