18/09/2013
We have been building some really good wedding cake topper templates recently, today, I will show you some of our motorcycle wedding cake topper templates we have built.
1. Motorbike rider style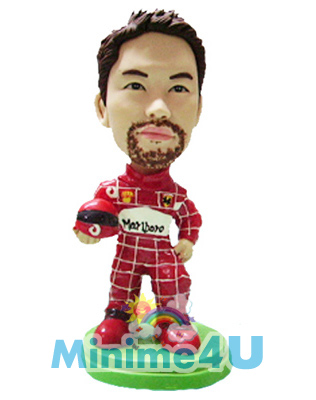 We built this figure template as a birthday gift and wanted to place on a cake, the client wanted to give her boyfriend something that is unique and never seen before, so she sent us a picture of her boyfriend which he wore his team suit and hold his motorcycle helmet. It tooks us 7 days to complete and the client was surprised. She told us her boyfriend was very happy when he saw it appear on his birthday cake and that was the most surprisest gift he ever have.
2. Ride a motorbike figure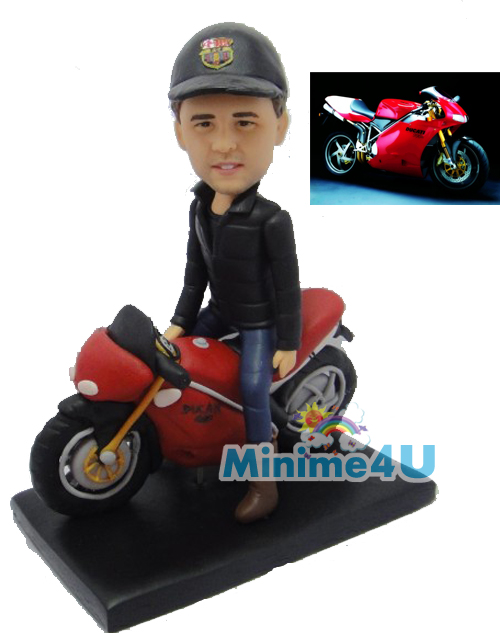 We built this motorbike rider figure as a birthday cake topper, the client asked us to use his own motorcycle instead and his own outfit, we followed the details that client described and the client was very happy to see the result. It was a 30 years birthday gift and the topper was placed on the top of the cake.
3. Couple stand in front of their motorbike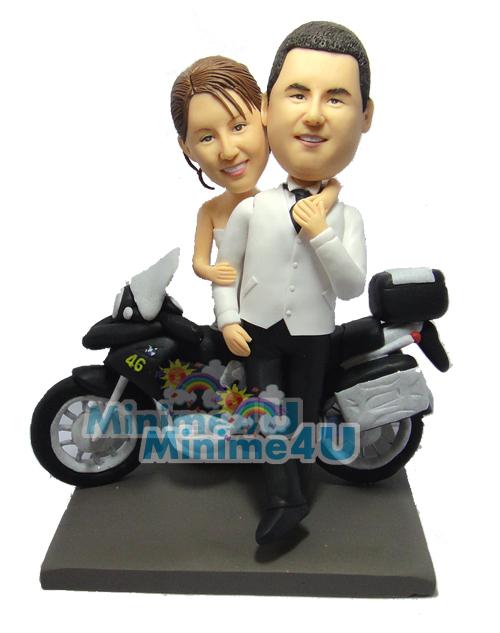 This motorcycle figures was built as a wedding cake topper, the client asked us to use his own motorcycle as the background and have the couple stand in front of it. It tooks us 2 weeks to complete the project and the client was amazed when receive the topper and told us that topper was absolutely a shinny star when they place it on the wedding cake.
4. Scooter style wedding figures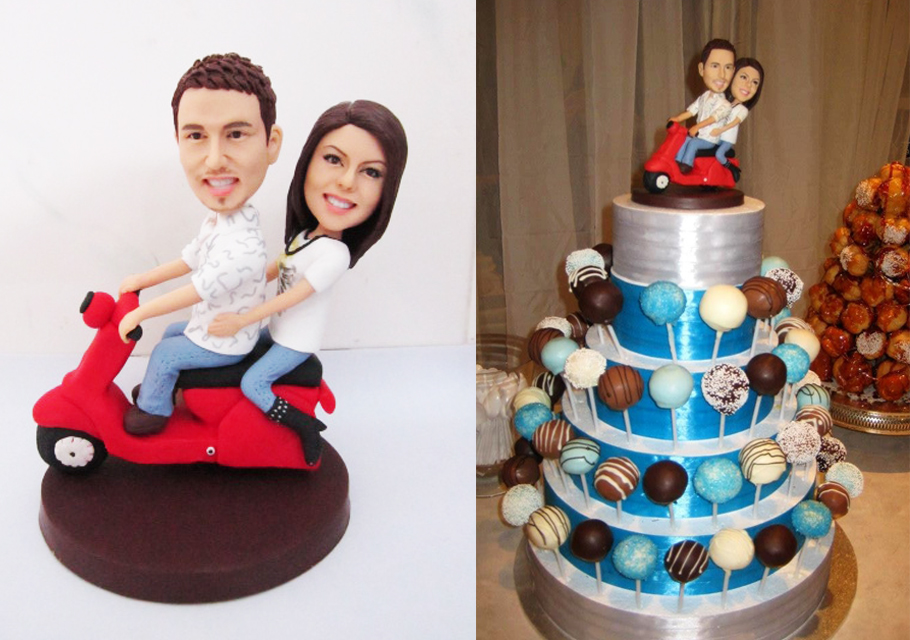 We built this scooter wedding cake topper recently for a wedding, instead of a motorcycle, the client asked to use a scooter instead with their own clothes. The client sent us a picture which placed it on top of the wedding cake and told us all of their guests loved it very much.
5. Female motorbike rider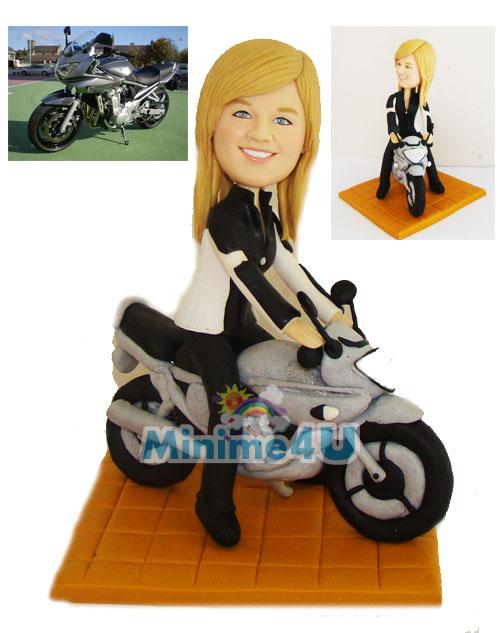 This motorcycle rider template was built for a client's sister as a birthday gift, and was to place it on a brithday cake, the motorcycle was built followed by the client's own motorbike, we sold many figures using this template, it is a popular template for motorbike lovers. This figure was also placed on a birthday cake and looked amazing.
We will build more motorcycle style wedding cake topper templates or figures in the near future, for all the latest motorcycle related figures, please visit link below:
http://www.minime4u.com/shop/search/motor
Hope you enjoy this blog and if you have any question or new idea about your own motorcycle figure, please
drop us a message
.